Item specifics:
| | |
| --- | --- |
| Style | Personalized Rings |
| Stone Type | Gemstone |
| Stone Color | -- |
| Stone Shape | Round |
| Width of Ring Band | 4.6MM(0.18INCH) |
| Thinkness of Ring | -- |
| Measurements | Ring Height:6.9MM(0.27INCH) Stone Size:7.0MM(0.27INCH) |
| Material | Rose Gold Plated Silver |
Font/ Zircon Stone: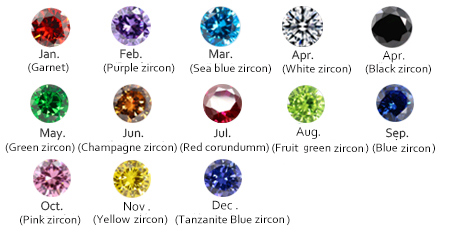 For love is what keeps us together - love that endures through ups and downs is what forms a strong bond, and that exactly is the story behind a classic engagement ring will be a beacon that is steady reminder of your deepest feelings.
For the elegant and alluring bride - this Engraved Gemstone Exclusive Bridal Ring was created for women who know exquisite taste and remarkable value when they see it to grab it while it lasts!
Classic yet stunning in nature - fashion moves in cycles and this can impact our choice of accessories, but some designs are classic and they can withstand the fickle changes in fashion and stand the test of time, just like this timeless piece!